Large Hot Tub for 8 People, Great Value
Dimensions: 7'10" (2.39m) x 7'10" (2.39m) x 38" (.97m)
Spa Volume: 486 Gallons (1840 Liters)
Built on the durable wood-free EnduraFrame, the X8 hot tub provides the ultimate hot tub experience at half the price. Enjoy soothing hydrotherapy with the option to listen to your favorite music. With an open seating layout and ample room this is the perfect hot tub for a large family or a hot tub party with friends. The X8 seats up to 8 adults comfortably.
X8 Hot Tub Specifications
Dimensions: 7'10" (2.39m) x 7'10" (2.39m) x 38" (.97m)
Spa Volume: 486 Gallons (1840 Liters)
Filled Weight: 5860 lbs. (2658 kg)
Dry Weight: 758 lbs / 344 kg
Water Purification System: EOS™ 03 Premium Water Care System Available
Filtration Pump: Available
Controls: X Series Spas Control Panel
Audio System: Bluetooth Audio Package Available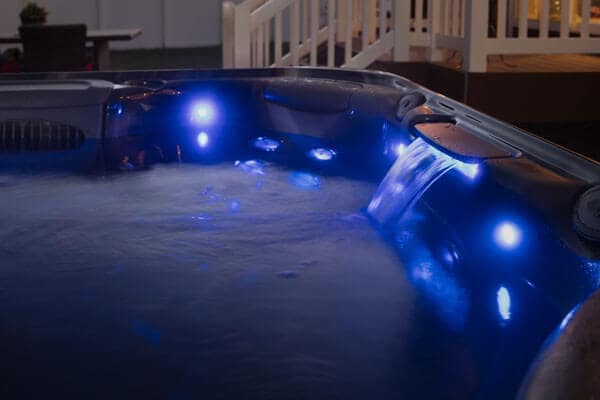 Want to learn more about this hot tub?
More About Our Bullfrog Spas®
JETPAK THERAPY
SYSTEM
Users can simply place their favorite JetPak™ in the seat that fits them best ergonomically, effectively redefining the hot tub experience.
EnduraFrame™
Hot Tub Structure
Spas are built on the wood and metal-free EnduraFrame™ support structure, so you'll never have to worry about rotting or corrosion.
ENERGY EFFICIENT
HOT TUBS
The JetPak Therapy System™ also uses 90% less plumbing and is fully-equipped with full foam insulation, making it extremely energy efficient.
Want to learn more about this hot tub?
GET THE BEST PRICING TODAY
Complete the form below and one of our backyard specialists will be in touch shortly.