Dimensions: 7'10" x 7'10" x 3'2"
Featuring the first-of-its-kind double lounge seat, along with the most flexible seating array ever offered in a spa this size, the M8 creates a remarkable and unmatched spa experience. You're sure to love stretching out, lounging, splashing with the kids, sitting up for a chat, or simply closing your eyes and escaping the world, all in the same place, your M8 spa. Combine this amazing versatility with simple water care, easy operation, not to mention the gorgeous design that enhances your backyard environment, and you may never want to leave your new M8 hot tub by Bullfrog Spas®.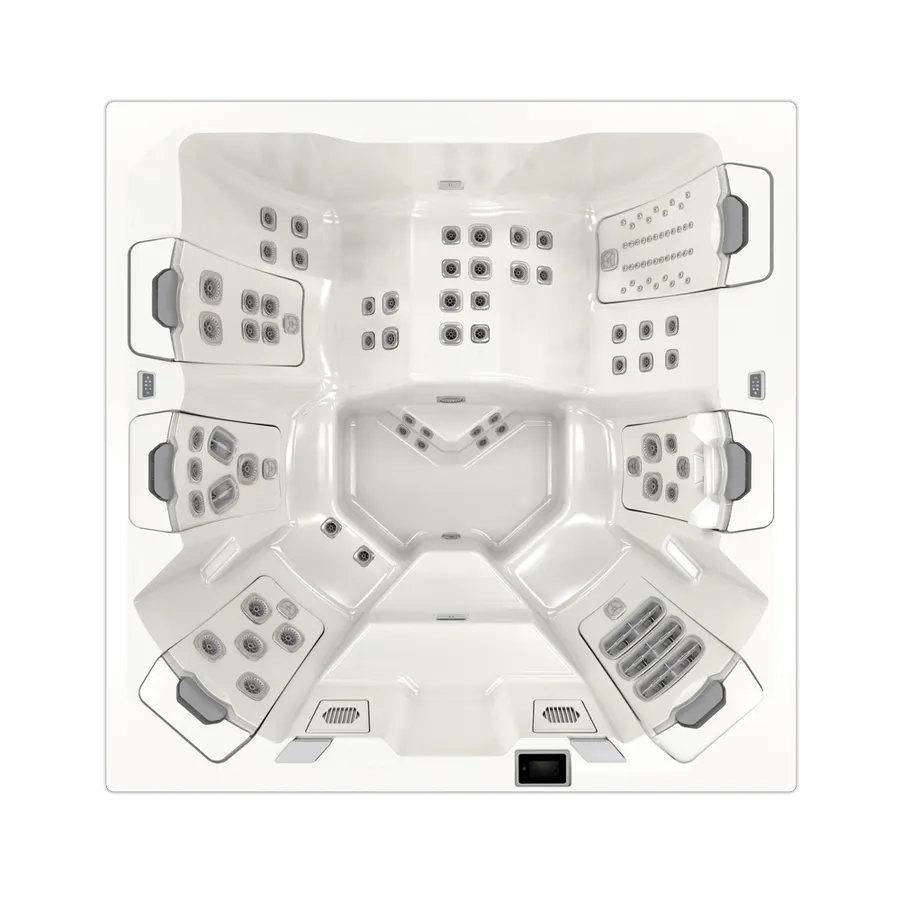 M8 Hot Tub Specifications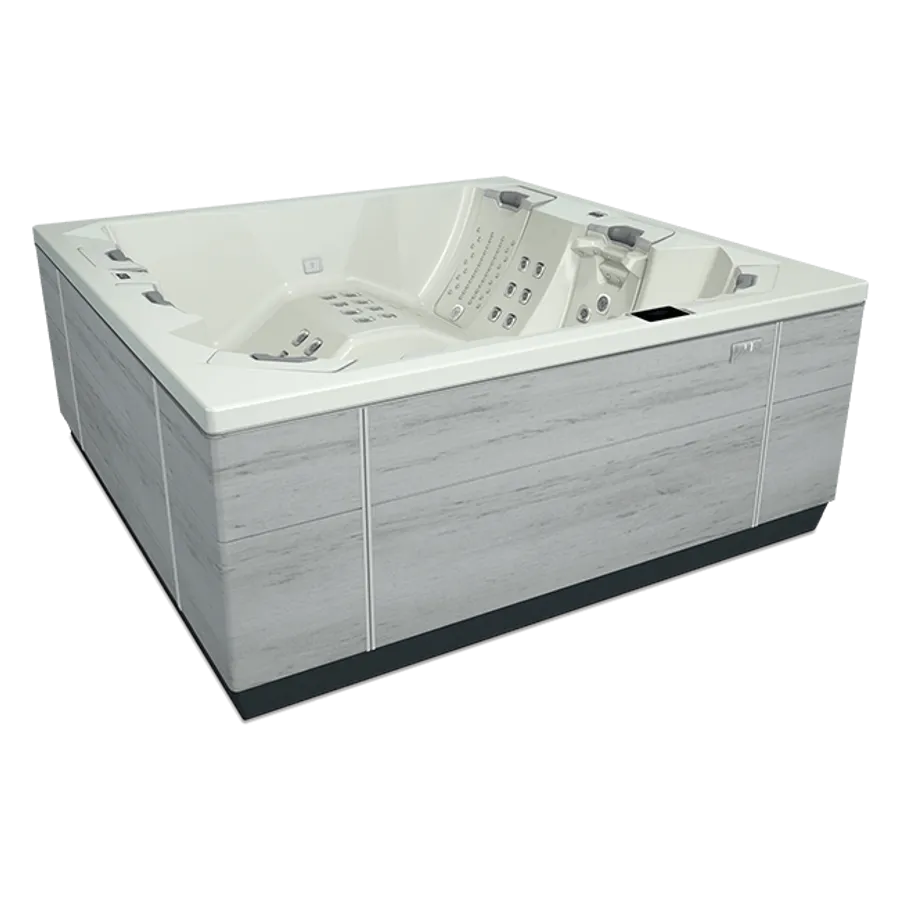 Dimensions: 7'10" x 7'10" x 3'2"
Filled Weight: 3126 lbs. (1418kg)
Dry Weight: 455 lbs. (206kg)
Water Purification System: EOS™ 03 Premium Water Care System
Want to learn more about this hot tub?
More About Our Bullfrog Spas®
JETPAK THERAPY
SYSTEM
Users can simply place their favorite JetPak™ in the seat that fits them best ergonomically, effectively redefining the hot tub experience.
EnduraFrame™
Hot Tub Structure
Spas are built on the wood and metal-free EnduraFrame™ support structure, so you'll never have to worry about rotting or corrosion.
ENERGY EFFICIENT
HOT TUBS
The JetPak Therapy System™ also uses 90% less plumbing and is fully-equipped with full foam insulation, making it extremely energy efficient.
Want to learn more about this hot tub?
GET THE BEST PRICING TODAY
Complete the form below and one of our backyard specialists will be in touch shortly.